Lisa Truss
HS - Gatesville High School - 1988
College - University of Mary Hardin-Baylor
BS Biology (major)/Chemistry (minor) - 1992
This is my 8th year teaching and coaching for GISD, and my 11th year overall. Before becoming a teacher, I worked for 15 years as a cytogenetic technologist at Scott & White hospital where I analyzed chromosomes. I love science and I love being a teacher! I am married to Coach David Truss and we have four children - 2 have recently graduated college and 2 attend GHS.
Supplies for Chem and PreAP Chem for 2016-17 School Year
Have the starred items with you each day of class:**
**REQUIRED: 1 Bound Composition Notebook - NO SUBSTITUTIONS! (ex: a spiral may not take the place of your bound composition notebook.)
EXAMPLE OF COMPOSITION BOOK: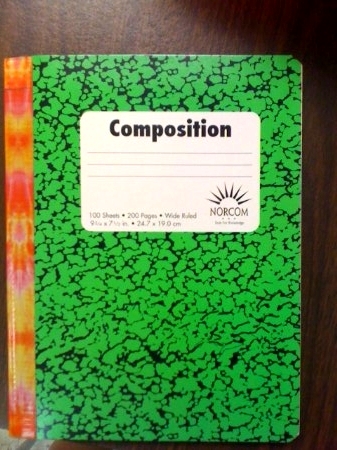 REQUIRED:
Blue or black pens**
Red pen**
Pencil(s)**
Notebook paper **
OPTIONAL ITEMS:
1 - folder OR a 3-ring binder for keeping loose papers/notes. This will be kept with you or in your locker.
1 - Good eraser
1 - package map pencils
1 - Highlighter
Dividers for your folder/binder
We use scientific calculators during class (provided in classroom), but you are also welcome to use a graphing calculator if that's what you already have. Graphing calculator is NOT required for this class. You may need access to a scientific calculator at home.
In addition................
Regular Chem students: bring 1 box of kleenex
PreAP Chem students: bring 2 rolls of paper towels
PLEASE HAVE ALL SUPPLIES BY FRIDAY, SEPTEMBER 2nd